Travel Notes of A Geechee Girl
SYNOPSIS!
Through a narrative blend of first person storytelling, archival images and sound, contemporary landscapes and settings, and dramatic evocations of historical moments, this hybrid documentary explores the Lowcountry community and culture that framed Vertamae Smart Grosvenor's creative work, and the powerful relationships that informed her storied career. It powerfully situates Grosvenor's story within the context of Gullah Geechee history and culture, southern race relations, and the international artistic, intellectual, and social movements of which she was an active participant.
Grosvenor's story will come to life through her own unique storytelling style, as well as the voices of those who know her and those who have been influenced and informed by her work. Her culinary recipes for both food and living will punctuate this narrative, in conjunction with images and sounds from the various locales she experienced throughout her life.
Written and Directed by acclaimed filmmaker Julie Dash, Travel Notes of a Geechee Girl, chronicles the life and work of Vertamae Smart-Grosvenor, whose unconventional life-journeys and multifaceted career locates her at the heart of five twentieth century movements—the Beat Literary Arts Movement, the Black Power/Black Arts Movement, New Black Cinema, and Food as Cultural Memory. Writer, culinary anthropologist, actor, griot, broadcast journalist, grandmother, and citizen of the world —there is no singular definition for this Gullah-Geechee woman who was described by The Lowcountry Weekly as an "infinitely creative, cosmopolitan woman with the soul of a poet and the fortitude of a soldier."
Gullah Geechee Culture
Who are the Gullah Geechee people?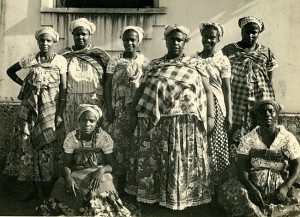 The Gullah Geechee people are descendants of enslaved Africans from various ethnic groups of west and central Africa. Brought to the New World and forced to work on the plantations of coastal South Carolina, Georgia, North Carolina and Florida, Gullah Geechee people have retained many aspects of their African heritage due to the geographic barriers of the coastal landscape and the strong sense of place and family of Gullah Geechee community members. Today, the cultural and linguistic umbrella of the Gullah/Geechee Cultural Heritage Corridor extends from Wilmington, NC to St. Augustine, FL. People who identify as Gullah or Geechee represent the many ways that Africans in the Americas have held on to and amalgamated the traditions of Africa with the cultures they encountered both during and after enslavement. – National Park Service
Geechee Girl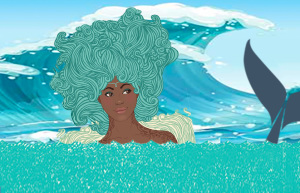 She's often described as a mermaid-like figure, with a woman's upper body and the hindquarters of a fish – like the Mermaid popular in European folklore. She's
Mami Wata
, or among the pantheon of water spirits in Africa and it's Diasporas, our Geechee Girl is simply the Mother of all Orishas,
Yemoja.
Staff and Crew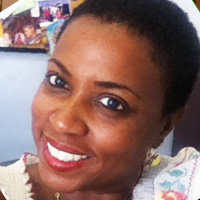 Patricia Lessane, PhD
Executive Producer
Patricia Lessane is the Executive Director of The College of Charleston's Avery Research Center for African American History and Culture, a post she has held since 2010. She is an affiliate faculty member in Sociology and Anthropology, Women's and Gender Studies, and African American Studies. <continued>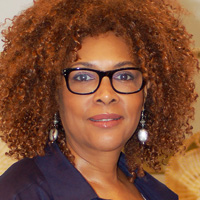 Julie Dash
Director/Producer
Twenty-four years ago, filmmaker Julie Dash broke through racial and gender boundaries with her Sundance award-winning Daughters of the Dust (Best Cinematography), and she became the first African American woman to have a wide and general release of her first feature film. Dash has since written and directed for movies for CBS, BET, ENCORE STARZ, SHOWTIME and HBO. <continued>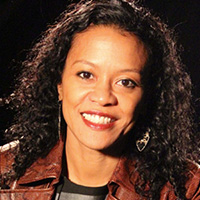 Rachel Watanabe–Batton
Produced By
Rachel Watanabe-Batton has over fifteen years of media and entertainment experience working across various platforms, including film, television, new media, commercials and music videos. Watanabe-Batton began her career in feature film development at Warner Brothers, working for Australian director Peter Weir on the film Fearless. <continued>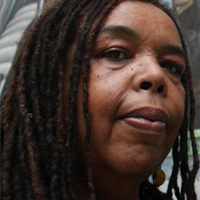 Juanita Anderson
Producer
Juanita Anderson is a veteran producer and documentary filmmaker whose work has centered on the African American experience, the arts, and social issues that give voice to diverse perspectives in the Americas. <continued>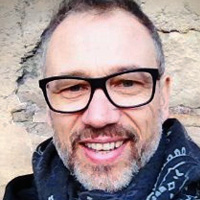 David Claessen
Director of Photography
David Claessen has shot documentary films for Dutch, French, and British Television, and has worked as a Camera Operator under French Cameramen Henri Alekan and Sacha Vierny. Claessen completed several films with Julie Dash, including Brothers of The Borderland, Love Song and The Rosa Parks Story. <continued>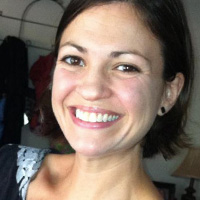 Mary Battle, PhD
Scholarly Consultant
Mary Battle is the Public Historian at the Avery Research Center. She received her PhD in Interdisciplinary Liberal Arts from Emory University in 2013. Battle has professional experience museums, including the Smithsonian Institution. Her research interests include African American history and culture in the South Carolina Lowcountry, public history, digital humanities, and oral history.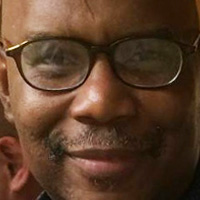 Floyd Webb
Digital Media Consultant
Floyd Webb's background includes global work in cinema, photojournalism, publishing and advertising. All these experiences contribute to his convergent skills as a producer, multimedia specialist,designer and consultant for the Internet. <continued>