Travel Notes of a Geechee Girl  is funded by The Avery Research Center for African American History and Culture at the College of Charleston and the National Endowment for the Arts to produce a film about the life and works of VertaMae Grovesnor.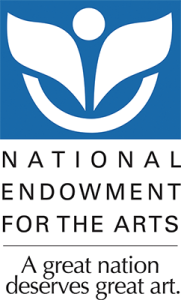 Avery Research Center for African American History and Culture College of Charleston

Mission
The mission of the Avery Research Center for African American History and Culture is to collect, preserve, and promote the unique history and culture of the African diaspora, with an emphasis on Charleston and the South Carolina Lowcountry.
Overview
The College of Charleston is a nationally recognized public liberal arts and sciences university located in the heart of Charleston, South Carolina. Founded in 1770, the College is among the nation's top universities for quality education, student life and affordability. The College offers the distinctive combination of a historic campus, modern facilities, and innovative academic programs. Students from all fifty U.S. states and roughly seventy-one countries choose the College of Charleston for its small-college feel blended with the advantages and diversity of an urban, mid-sized university. The College provides a creative and intellectually stimulating environment where students are challenged by a committed and caring faculty of 500 distinguished teacher-scholars, all in an incomparable setting.
The Avery Research Center for African American History and Culture was established in 1985 as a division of the College of Charleston's Libraries. From its inception, the Avery Research Center has served as a unique source of information and community outreach for African American history, arts, and contemporary issues. In addition to offering extensive public programming, the Avery Research Center is an archival repository of primary and secondary source material of nearly four thousand holdings that encourage scholarship, research, and presentations by scholars, students, and public historians. Avery is located in a historic building that housed the former Avery Normal Institute. This school was a hub for Charleston's African American community from 1865 to 1954. Today, the Avery building is listed on the National Register of Historic Sites. For over twenty-five years, the Avery Research Center has collected art and archival materials, and featured outreach programs that document and promote the history, traditions, and cultural legacies of African Americans and their contributions to American society and culture.
The Avery Research Center specializes in collecting primary-source materials that document the African American experience in the South Carolina Lowcountry, and more recently, throughout the African diaspora. This robust collection of archival materials and rare manuscripts offers a scholarly foundation for all of Avery's programming endeavors, including exhibitions, community and educational outreach, and public presentations and conferences. Avery also holds over two hundred oral histories, and since 2012, has participated in a community partnership initiative with StoryCorps to document African American history in Charleston and the surrounding Lowcountry region.